Yes, please sign me up to receive new blog posts!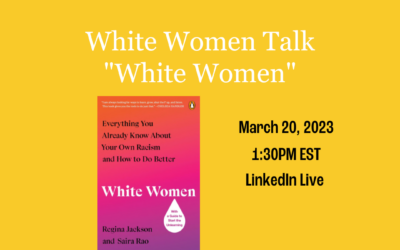 Join me on LinkedIn Live on March 20th @ 1:30PM EST to kick off a community reading of "White Women: Everything You Already Know About Your Own Racism and How to Do Better." Check out the LinkedIn Event for details.
https://www.linkedin.com/video/event/urn:li:ugcPost:7042506532789387264/
Take the first step toward clarity.