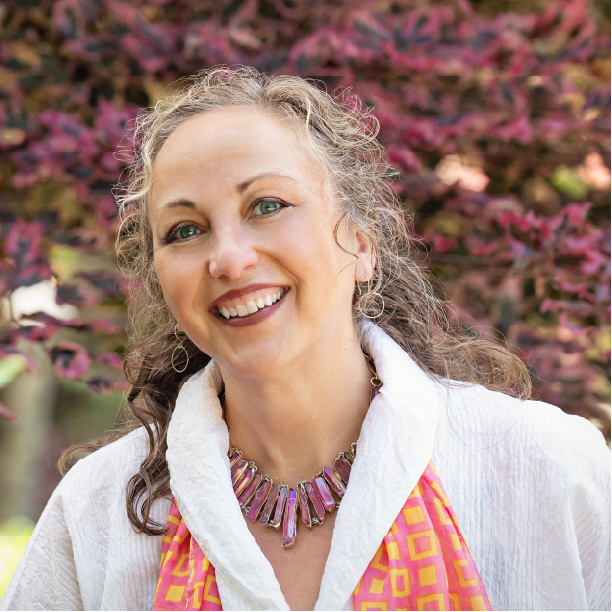 Yodit Mesfin-Johnson, President & CEO, NEW Center
Extra love to my very own Jerry McGuire, Patricia Berry (laugh). She is my fundraising coach because I never asked for $15 million. What I love most is that she reminds me all of the time that I am allowed to ask for what I need. I want you to find a coach like her who will encourage you to use swear words in your fundraising manifesto because she's right, not paying nonprofit workers well is bullshit. Most importantly, Patricia regularly reminds me that when my anxiety is on 10, that it is in fact possible that we will not only construct this business, this vision and this building, but we will and can create a space where real change can happen together. And as she said the other day on Facebook, not only is it possible (to raise $15M), but that we would create ripples of positive possibilities for generations to come. And that really felt beautiful.
Gary Anderson, Producing Artistic Director, Plowshares Theatre Company
I was looking to improve my skills as a fundraiser for my nonprofit, Plowshares Theatre Company. A mutual friend suggested that I talk to Patricia since she had extensive experience with fundraising for several organizations here and in New York. What I expected was someone who would take me through the traditional ways of soliciting charitable gifts for my theatre. Ways that would capitalize on the transactional approach that sets up the charitable organization to give the donor "things" we believe they want. Instead, our relationship has become an exploration of how I can best present the worth of a donor sharing their wealth because we share common goals and values.

Patricia has helped me develop a values-centered approach to our request for funding. For that, I am eternally grateful.
Clarke Anderson, President, Smartcare Alliance
Patricia led an effective planning program with our team at Smartcare Alliance as we began our work to "Fix the U.S. Health Care System". Her insight, leadership, and relationship-driven approach have significantly shaped our strategy.  As we continue to work together, I know that Patricia's powerful advice will be an important part of our success.



Yen Azzaro, Co-Founder, Y-Fi, Ypsilanti Community

Patricia guides with warmth and understanding, and always works to ensure she sees the full picture while consulting. She taught me how to formalize systems in networking, valuing all kinds of relationships whether personal or professional. Through our work, I've started to recognize resources and experiences and the people that help me to shape those moments of learning and turn them into opportunities.

Hamsa Daher, Executive Director, Small Giants Community
Fundraising is difficult and can be uncomfortable, but Patricia's kind, flexible, and easy-going approach helped me learn to do it more effectively. In my experience, consultants stand behind their process because it's worked for them time and again; Patricia stood out because she took the time to learn, ask questions, and adapt her process to fit what we want to accomplish and our style of asking for support.

Jen Eastridge, CEO at Eastridge Enterprises LLC, Owner at Stone & Spoon, Owner at Unicorn Feed & Supply
Reflective of her commitment to relationship-based fundraising, Patricia helped my internal team find common ground
on connecting while cultivating engagement in honest conversations around sensitive issues. With that information, we have moved the organization forward in a way that feeds the needs of the communities we serve. Thanks to Patricia, I came away feeling more connected to my colleagues; she has a way of engaging and unlocking one's empathy and connecting people to one another on a very human level.
Jessica A.S. Letaw, Executive Director, Building Matters Ann Arbor

The culture of Building Matters Ann Arbor centers around joy and abundance – two feelings exactly opposed to how people typically feel about fundraising.  My goal in working with Patricia was to help my board and I change our thinking around philanthropy, moving beyond traditional transactional approaches to getting gifts towards thinking about every relationship as part of a thriving, mutually beneficial ecosystem.

Tiffany Marra, PhD, non-profit director
During this time of COVID, we all lost opportunities for connection, leading to strong feelings of isolation. Through her workshops, Patricia gives people a way to embrace where they are and look forward to the future during a uniquely challenging time for everyone. At a time when people are stressed and burnt out, Patricia helps people feel a sense of belonging that leaves them empowered, with a sense of agency, and the ability to recognize their own value.



Melvin Parson, Founder/Executive Director, We the People Opportunity Farm
Patricia brings good energy around fundraising that made me feel confident in the ability to ask for money to support the organization's mission. One of the most impactful things I've learned in working with her is good stewardship; she helped me understand the principles and dynamics of donor relationships. She's been a mentor around resiliency and sustainability, especially in this climate when things are so uncertain. Working with Patricia has laid the foundation for us to pursue some of our key goals, to increase our access to land and the ability to grow more food, and to double the number of interns in our program next year.

Caroline Sanders, Candidate, Washtenaw County Board of Commissioners
Patrica Berry was an unexpected but right on time blessing for me as a new political candidate. I had basically no fundraising experience and essentially no idea how to raise funds for a candidacy. Patricia agreed to meet with me bi-weekly to share her decades of high profile fundraising experience. She is honest and no-nonsense in her approach and requires that you uphold your responsibility as a "client-learner", but her methods worked and garnered tangible results for me and my campaign. She is a gem and I have proudly added her to my circle of advisers. 

Bruno Santonocito, Vice President for Development and University Relations, Fordham University Associate Dean and Dean for Development, Communications and Alumni Relations, Columbia University Law School
I had the good fortune of having Patricia as an integral part of my campaign team at Fordham and at Columbia Law School. When I returned to Columbia, the Law School was embarking on a $300M campaign. Patricia understood the campaign's need for an exceptional donor relations program. She built our program from scratch. She understands the importance of relationships in fundraising and thus was able to put together a program that would effectively cultivate, steward and retain donors to the campaign. Patricia is an exceptional colleague; easy to work with, creative, confident, a talented writer, energetic, an original thinker and problem solver. Her knowledge of advancement gives her insight into and a keen understanding of people's motivation to be philanthropic. She promotes and fosters collaboration with colleagues, other staff and governing boards. It was clear when I first met and worked with Patricia that she would become an outstanding professional within the field. Anyone who has the opportunity to work with Patricia will benefit immeasurably from that relationship.



Holly Teasdle, Library Director Lyon Township Public Library
 As a public library, our biggest donors are our neighbors, who support our organization through their property taxes.
Working with Patricia helped me re-envision how we show them that we are grateful for them and to be part of this community. Patricia influenced how we reach out to the public, educating us on the importance of storytelling that's backed by data to paint the whole picture of why the library is important. My biggest takeaway was the value of constantly nurturing the relationship we have with donors, keying into what matters most to them and their families day-to-day. 



PG Watkins, Director Black Bottom Archives
I reached out to Patricia after learning about her pro-bono offering because I am the
director of a community project, and I wasn't confident in my ability to support it as our team, supporters and budgets grows. I wanted to learn how to cultivate a relationship with people who are (and could possibly be) supporting us with their time and money as volunteers and sustainers. Ultimately, we want to lessen our dependence on grant funding, and focus more on grassroots fundraising models, so I knew it was important for me to cultivate other tools, skills and strategies for building resources. Patricia helped me think about long-term fundraising, and opened my perspective to new practices around donor relationship-building. As a Black trans nonbinary person, I'm weary working with white people whose work is attached to the nonprofit industrial complex, so I appreciated Patricia's awareness of her positionality and her openness and candor in having hard conversations about how we understand our relationships to money and resources.

 
Ber-Henda N. Williams Founder of The Power of Girlhood
Patricia's expertise led me to trust my voice as a leader and what's best for my organization. Her mentoring always centered around the value of donors: Who it is, not the dollar. Through Patricia, I've learned how to more deeply and intrinsically engage donors, and to be clear about what we're fundraising for and the lives we're impacting and to show them how their support is a positive force in the lives of the girls and families we serve. 



Dr. Diana J. Wong, Futrell Faculty Fellow, Center for Professional Development Associate Professor, Strategy, Entrepreneurship, & Organization Development Eastern Michigan University CEO & President, Sensei Change Associates, LLC Partner, Firerooks LLC
Patricia is smart and insightful, but also very practical and caring. She takes a holistic approach to her work, combining left-brain logical thinking with right-brain creativity. I appreciate that she can engage reflective, empathetic listening that extracts knowledge from others to move forward and make sense of the chaos around them. Patricia enables people in developing clarity in their direction that can be leveraged for innovative,  realistic, and pragmatic action plans. Her approach allows people to engage in high-level visioning that frames strategic and tactical steps to make it happen. It's an approach that develops and nurtures service-oriented relationships, always in the highest order of the greater good.

Take the first step toward clarity.