My Values – 

Community: Lovingkindness: Continuous Learning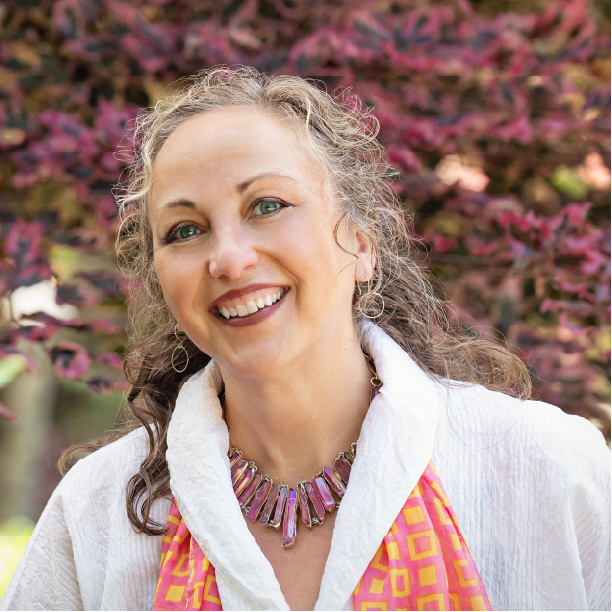 My Mission
I believe that when healthy, authentic, and transparent conversations about sharing wealth are the cornerstone of your practice, you not only survive, you thrive.

I believe that when a donor becomes more than the zeros after the comma, more than a "conversion," or algorithmic cattle to be corralled by a fundraising campaign, work is transformed into mission and donors into partners.

I believe that you are already exactly the right fundraiser for your organization, you only need to discover this power within yourself. Find out about our services.
My "Why"
I've been in the fundraising business for a long time and have had the opportunity to work at some amazing institutions from Ivy League, multi-billion dollar campaigns, to organizations working on their first $1M year.  You can find the "resume me" at my LinkedIn profile
What I would love to talk about here is WHY I do this work.  The short answer is I believe in the power of relationship-focused fundraising and client work to transform organizations, and society, for the better.  When we invite people to invest in our work through the lens of values and vision and meet them at their own, we begin to incubate powerful partnerships that inevitably grow multi-generational, thriving ecosystems of mutual support.
Start with WHY; stories of my Grandmother 

Every endeavor needs a firm grounding in the WHY of the work. My own "why" has everything to do with my grandmother's fiercely loving example of living a life anchored in responsibility to the communities we serve and that sustain us. Come meet me at my WHY through a story of my Grandmother and the marks of community she refused to let be washed away. Watch now.
The longer answer for why I do this work has everything to do with family, inspiration, and our responsibility to each other as a global community.  This sense of responsibility for my community was instilled in me by a rather cranky old German woman, lovingly known as my grandma "Oma" Frieda.   My Oma Frieda was a wonderful mix of autocratic and kind and the reason I do what I do in the way that I do it is all about her and the values she lived in — they are written into my very genome.
I have a lot of stories about Oma Frieda, but the one I want to share here is the story of her as a 20-something German immigrant, living in a small train town in Oregon during the Great Depression.  Frieda, in her early 20s with four children under the age of six and a mother-in-law who was by every account "difficult", was left to fend for herself and those in her care after her husband, Kenneth, left to find work a few states away.  Kenneth found it difficult to send much money home and Frieda, faced with all those mouths to feed, began to cobble together a living by working in the local bakery, taking in washing, and renting out rooms in their home.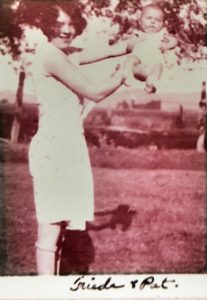 My Oma Frieda and her daughter Patricia in the early 1920s
In those days, train towns hosted a lot of migrant laborers, colloquially known as hobos, traveling through, looking for work, and living rough near the train yards. They would make a daily pilgrimage down the residential alleys to ask for work, food, help, a handout, and all the while trying their best to avoid trouble in an unfamiliar town. They would chalk the alley gates with symbols for those following them to read and take note. Frieda, with all those kids to feed, an absent husband and a difficult mother-in-law, had a large piece of chalk she kept near the back door. After rain or bad weather, she would make her way to the alley gate to ensure that the chalk mark saying that this house had enough to share had not washed away in the storm. Frieda didn't like to talk much about the past, she always had her eye on the now and the "what's next?", but she would say when asked about this ritual that she was dedicated to having a life so full, so abundant, that there was always a bit of extra. That potato, or a scrap of bacon, would travel in a stranger's hands (as she had once been a stranger) to be added to a soup that would feed many down near the train yards. It was her church, her tithe of gratitude for always having just enough to share. It made her feel that her life had meaning and purpose that stretched beyond the boundaries of her day-to-day existence.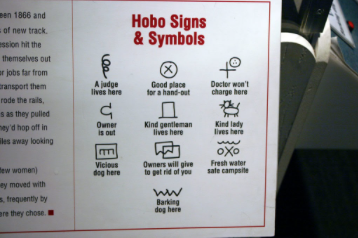 Hobo signs displayed at the National Cryptologic Museum, Annapolis Junction
I've carried that story and the values of my tough-minded loving Oma Frieda into all aspects of my life. It sustains me when things get difficult, it puts me back on track when I get lost or distracted. She lives in my own logo. This half-circle unfolds so much meaning for me. Like the simple chalk symbols on Frieda's back gate, this image symbolizes for me the optimism and generosity and belief that is at the very heart of my work. We are here for each other, we are stronger together, abundance is within reach and sharing makes it all the more nourishing. Our work has meaning when it connects us to others. Recognizing the unique place that each of us holds in this ecosystem of philanthropy; asking, giving, receiving, gratitude, and then honoring each of those roles as holding equal value and grace because, without each aspect, the fabric of our community would be less than the whole.  Recognizing this, for me, is when work becomes a mission and what I do, and who I do it with, transforms into joy. 
I hope to meet you and learn about the values that give your work meaning.  Reach out, let's start a conversation!
Joyfully,
Patricia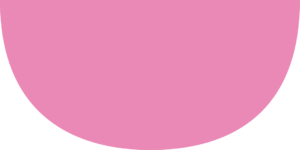 Patricia Berry Consulting logo
Take the first step toward clarity.